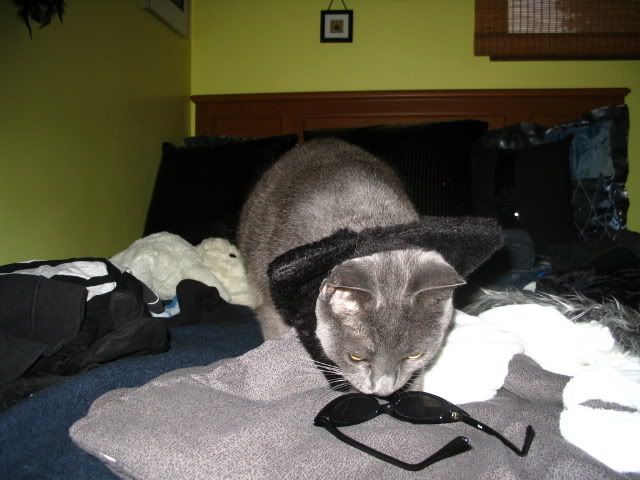 What's that, Clark? You want the glasses, too?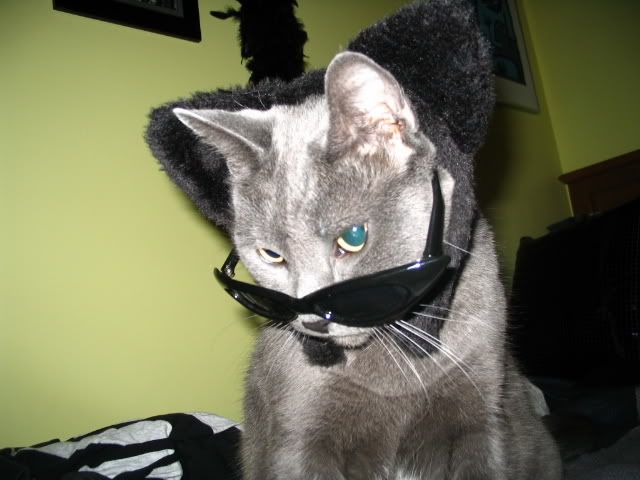 He didn't have a problem with the ears, he actually was walking around with them on, which is how I got the first one. Then I threw the glasses on him. Get him a kitty-sized car and he's ready to go! I giggled like mad doing this to him. I'm so posting this in cat communities for his embarassment. :D I love Clark.
I miss Dave. I haven't seen him since 330 Sunday morning when I left.
[edit at 11:23h] Rob, Clark is my Tanksgiving tank. Because he's a tank (you can only sorta tell in the pics, but think of how big the kitty ears and glasses are compared to me). So there is my tank to give everyone for Tanksgiving, Clark.
Sitting:

home

Feeling:

giggly
Tags:
Latest Month
April 2017
S
M
T
W
T
F
S
1
2
3
4
5
6
7
8
9
10
11
12
13
14
15
16
17
18
19
20
21
22
23
24
25
26
27
28
29
30