I forgot to tell you what I did last night, because it's so interesting.
Jaclyn came over and I gave her a page out of my colouring book. We sat down and coloured. We love to colour. I coloured two pictures of Wonder Woman. Now, I don't particularly like Wonder Woman, so I made her look better.

WW as Ariel.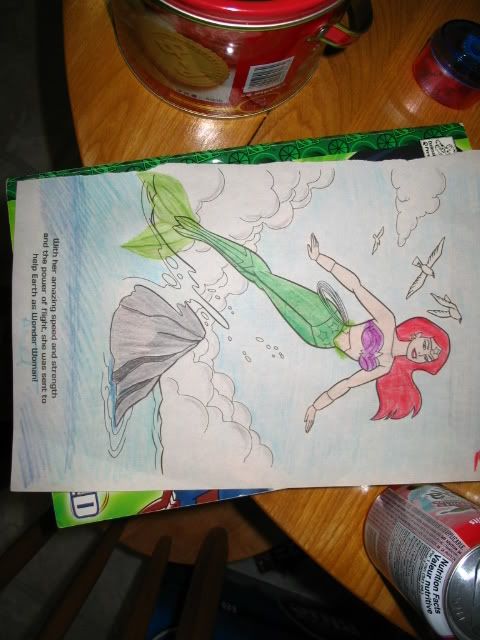 And my fantasy version. Framed.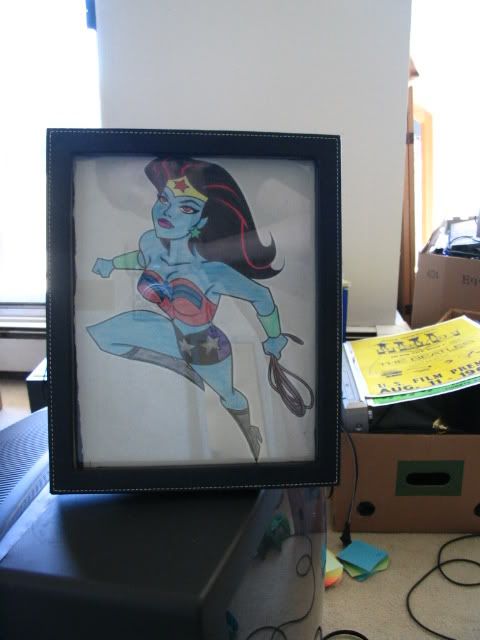 I think we were colouring for over an hour. It was great.