HAY GUYZ TIEM 4 MOR AMINAL PICS

First, seven pics of my fish. SEVEN K?
This is my 10-gallon that used to house Ricardo and Jeff. It now houses my guppy breeding project and a few miscellaneous livebearer fry from Petcetera.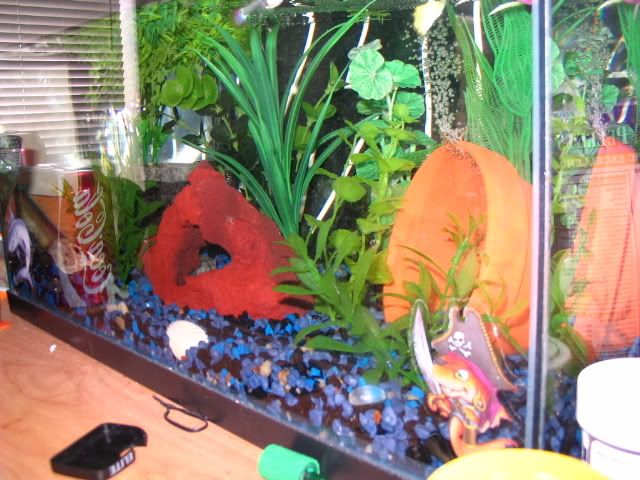 This tank is decorated with ONLY GREEN plants. The only weird thing in it is Random Pointing Army Dude, who is a hit among visitors.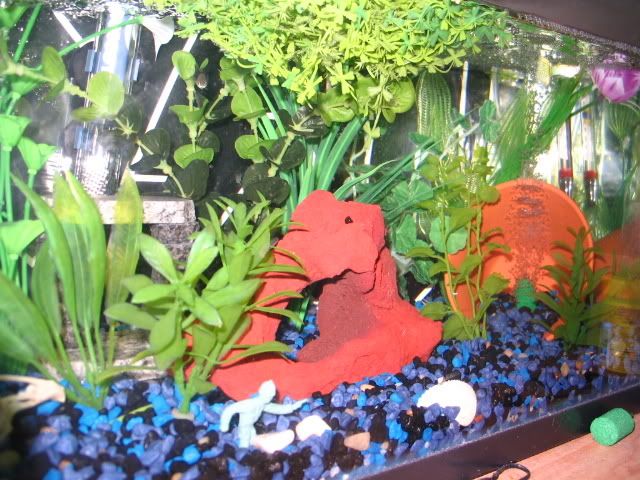 This is Dave's 10-gallon. It may be his, but I am in charge of fish tanks and consider it mine. Most of the plants are mine, anyway. This tank's theme is "Drug-induced Visions" and houses Emma-O (one of my female bettas), three zebra danios, Luigi's empty shell, and Poseidon.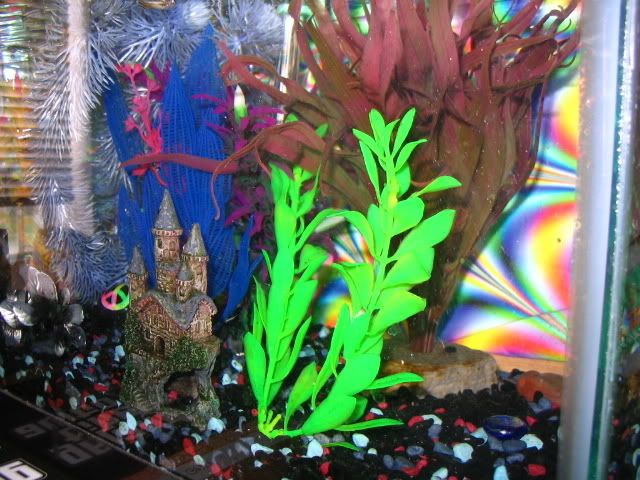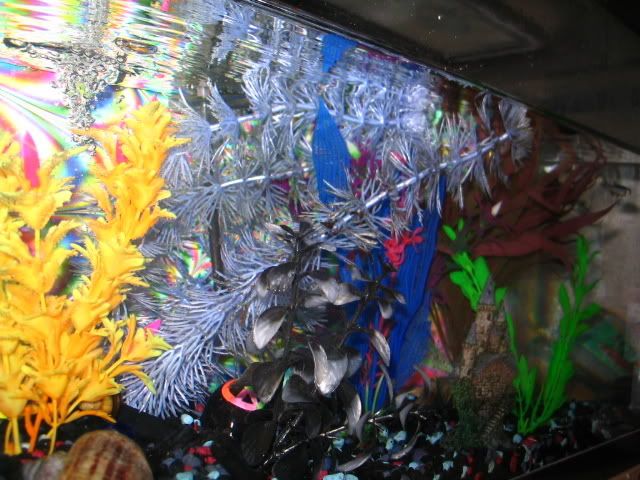 You can just see Poseidon lurking to the bottom right of the yellow plant. He's a crappy snail, but he's orange and black, so he stays.



This is my pirate tank. It holds Boo.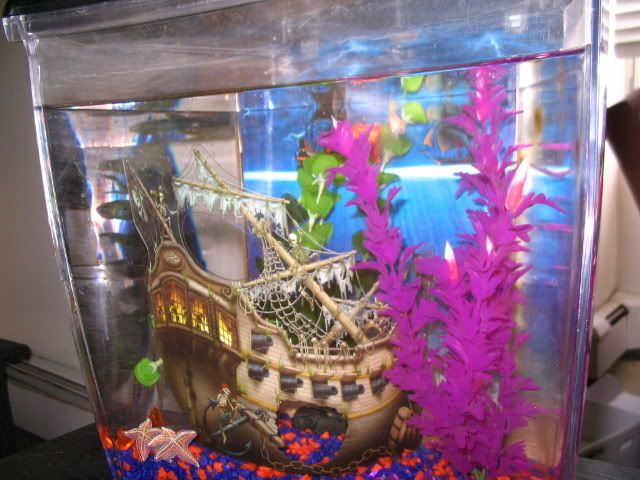 Boo is my other female betta. She is xanthic (which means she lacks red pigment). I always wanted a xanthic betta and thought I would have to pay $40 for one off the internet. Boo was $3 at WalMart.



and Cleo, because she was underrepresented last time.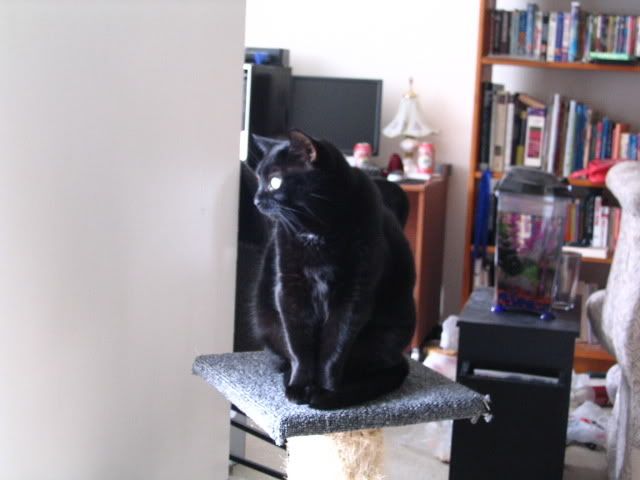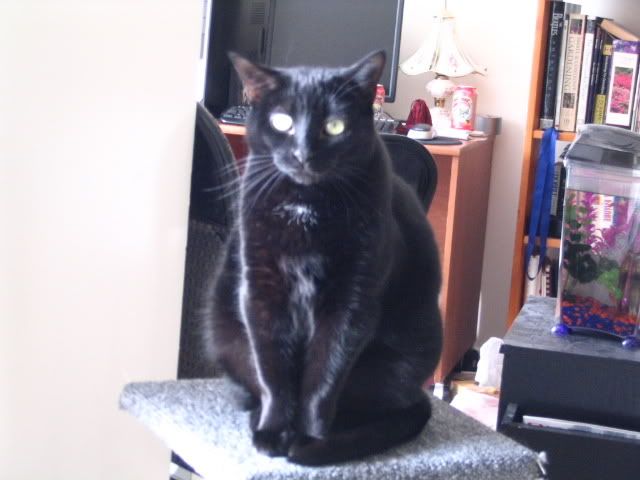 OK SERIOUSLY I WILL SLOW DOWN WITH PIC POSTS VERY SOON