That's right, I took my camera to the falls. We walked for 1.5h all around the area and it only cost me $1 to park ;) Feel free to take a look, comment, whatever.




First, some random pics at home. Outsode again, since it wasn't raining like the last one I showed you.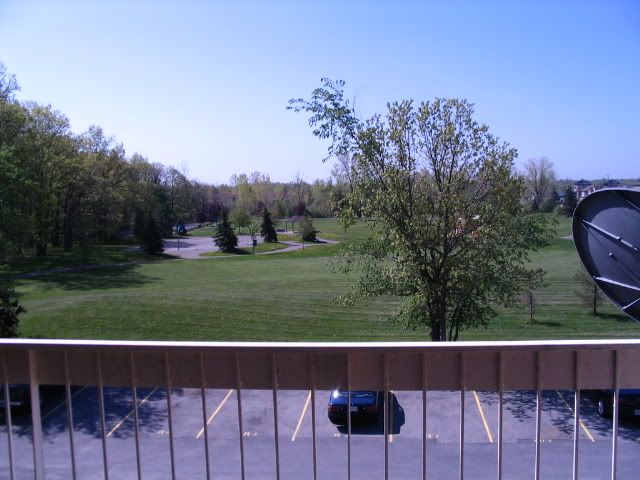 You know how I keep talking about my squirrel-gift tree? Here it is.



Here's me in my bathroom, trying to look cool after I did my makeup and hair. Please note how nice my hair is.



I'm vain and there are a few pics of me in this post. Here's one on my balcony, trying to show off my 'highlights'.



We went to Pizza Hut!



I have cats! NO WAY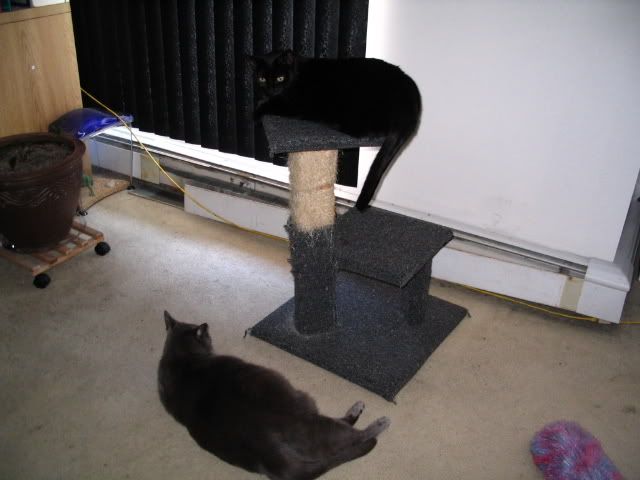 Now starts the actual Falls pictures
There's one of those '4D rides'. There's an ocean one and a DINOSAUR ONE. This is the building. I parked 10ft from it :D



This is Lundy's Lane/Ferry Street, for anyone wanting to Google. This is the long walk to the falls, right through the tourist area so I could take pics for you guys.



My bf again.



What you see on the horizon/above the trees here is the Casino Niagara tower, the Skylon Tower (it has a revolving restaurant on top that is very expensive and sick-inducing), the Sheraton Fallsview hotel (I worked there for a month), and the Skywheel (which has heated and air condiditioned cars). These will show in other pictures as I walk around them.



Dave bought sexy sunglasses (which feature in the rest of the pics) at this store for $5.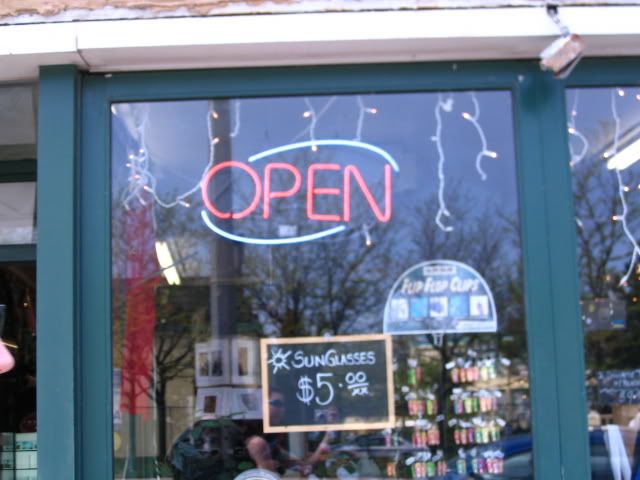 Museum of Serial Killers



On the actual tourist street, Clifton Hill, you can see many things. All the next shots are on that street.



A really popular club



You can see the club's sign from the previous pic. THIS IS NOT A SIDEWAYS PICTURE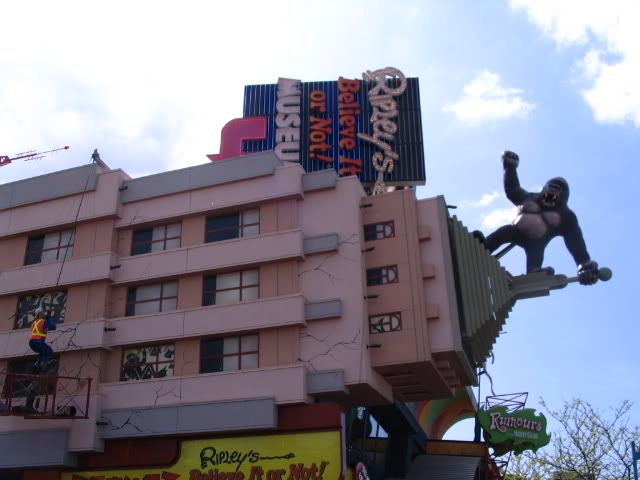 The Skywheel. I've been on it. My first pic ever of Niagara Falls was taken from it.



Random shot.



Random Dave



The Midway is an arcade. It's also really tacky, like the rest of the street.



WAX MUSEUM. Indiana Jones (in the middle) goes up and down that rope. It's laughable.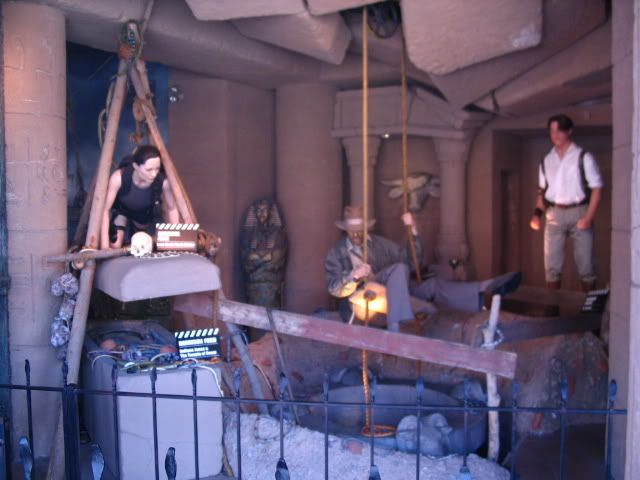 More wax museum. Capn Jack was SPINNING LOL



Also at the wax museum (this is all on the street. I don't go into the attractions) A TALKING EGYTIAN THING YOU CAN SEE IT'S MOUTH IS OPEN



There was a place that had funny hats 3 for $25. I ALWAYS try on funny hats, but just one because the staff was watching me.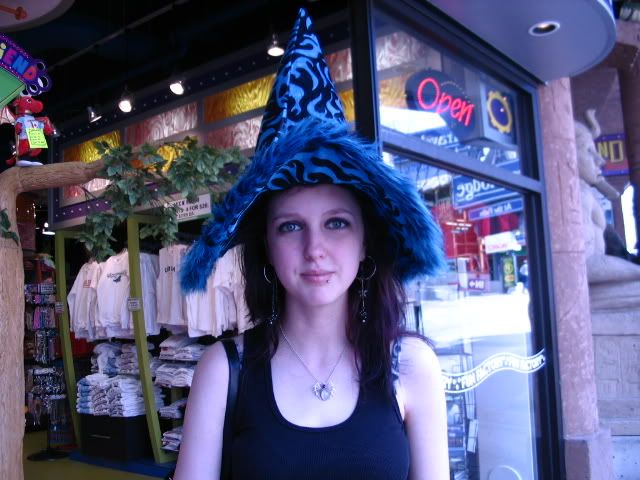 Rainforest Cafe is a restaurant made to look like it's out in the jungle. It has 'thinderstorms' with lightening and the lights go out and everything. AND THERE ARE ANIMATRONIC ANIMALS. Andthis 'geyser' goes off, but I've never seen it.



WWF ride. It drops. There was one guy on it XD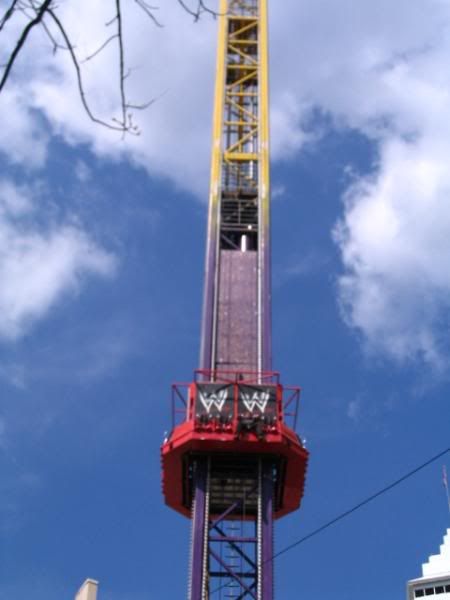 Just me and Dave.



Tulips



This is the end of Clifton Hill, noted by the fact that there is no more hill to walk down and you can see the American Falls.



Really, Niagara Falls is just an ordinary city, there's just giant waterfalls on one side.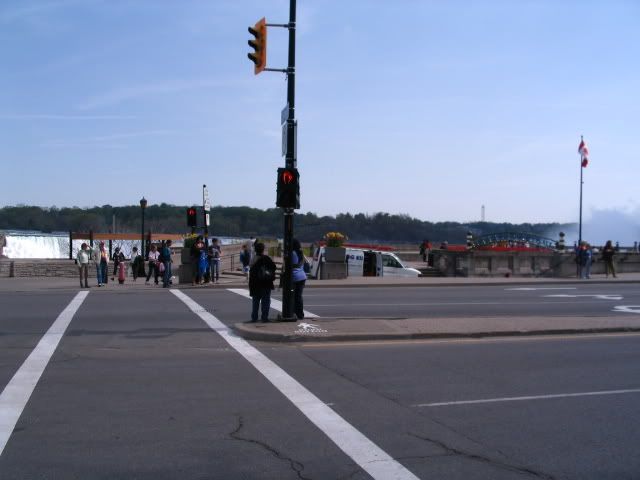 ACTUAL FALLS PICS START HERE
See the boat? There's about 6 the same all called Maid of the Mist [roman numeral] and they travel down the gorge and BEHIND AND UNDER the Horshoe Falls. What you see here is the American Falls.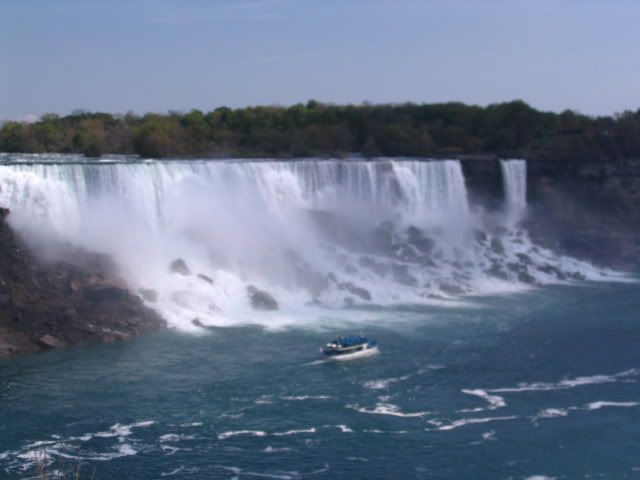 The Sheraton again.



This is the path you walk on all along the gorge. You can see the Skylon again. See the little yellow thing at the top of it? Elevator ;)




More US falls.



:O



I secretly took this pic. You ever watch Labyrinth? THIS GUY WAS DOING THE TRIPPY GLASS BALL STUFF :O



You can see the 'bug' going down the Skylon. I've been on it; IT'S AWESOME.



See? Bug.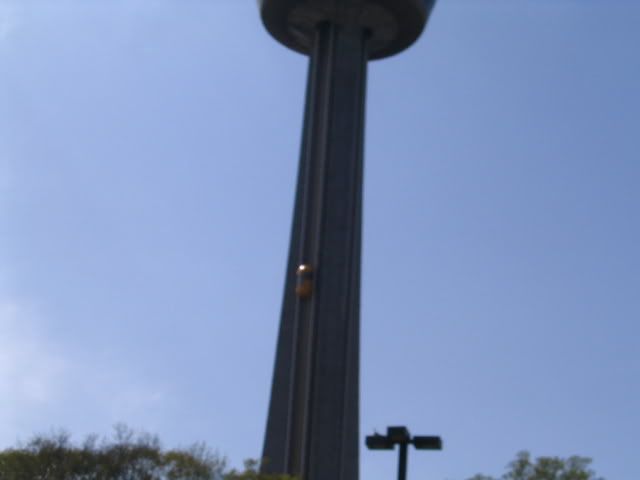 I took this pic for anyone that wants to steal it. So go right ahead!



The Horseshoe or Canadian Falls.



This is the building that puts coloured lights on the falls at night during tourist season. Boring.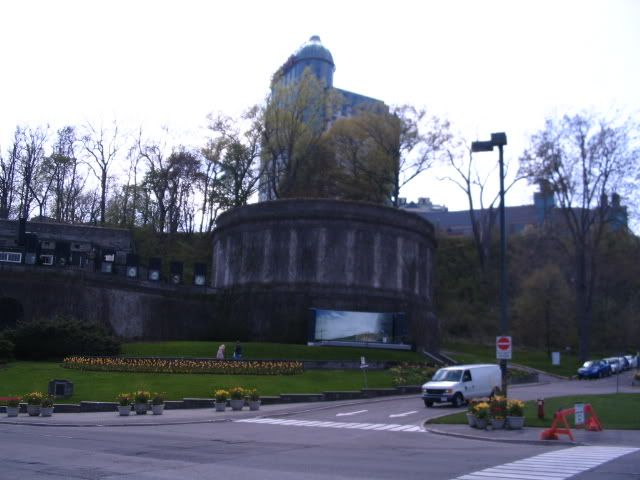 Hotels, including that funny-shaped tower. What a view, huh?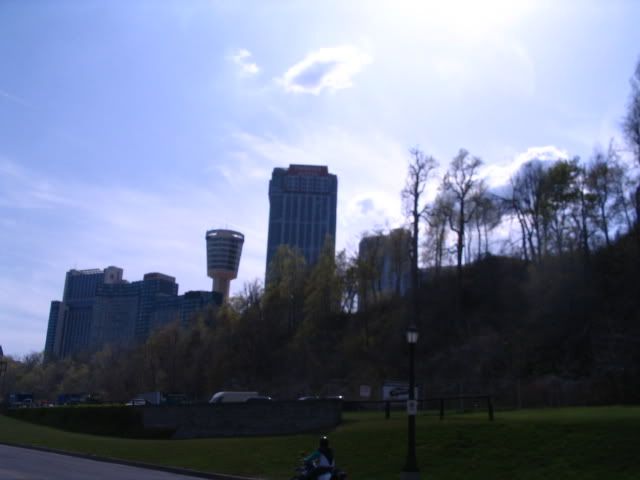 This is the Fallsview Casino's hotel tower. I used to work at the Casino.



See that puddle on a really sunny day when it hasn't rained? Entering mist zone.



Top of a rainbow. I took about 10 pics of it, so there is rainbow overload BUT IT'S SO PRETTY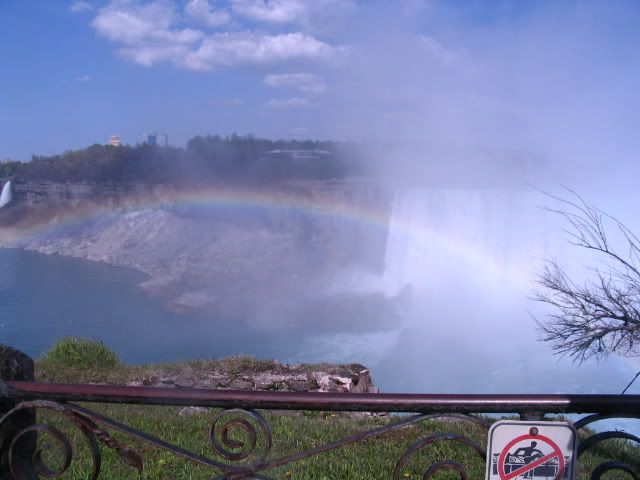 So, you can walk right to where the water falls over the limestone. It was dangerous for my camera, but I wanted pics. I can't believe how well they turned out.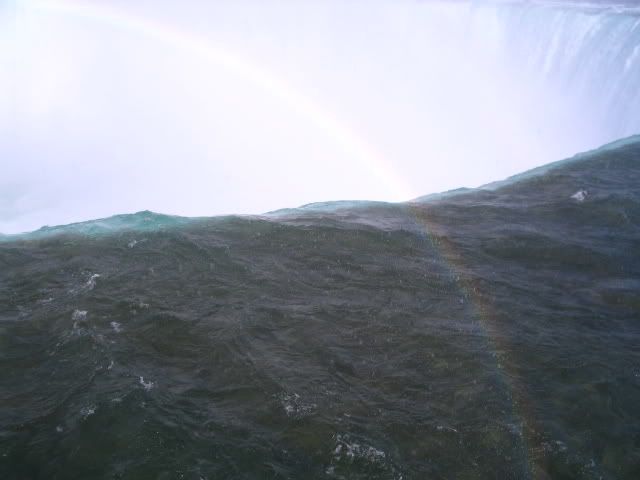 After that, we were really wet and started to walk back. We had to detour through a shop building because the sidewalk was close. LOOK HOW CURLY MY HAIR WENT *anger*



BUT THERE WAS A LIFE SIZE PLUSH MOOSE NAMED MURRAY



Tehre wasn't many people there today. At least, not in the mist zone ;)



More rainbow :)



That building was a big Victorian house. Now it's a tourist restaurant. And there's a horse and carriage.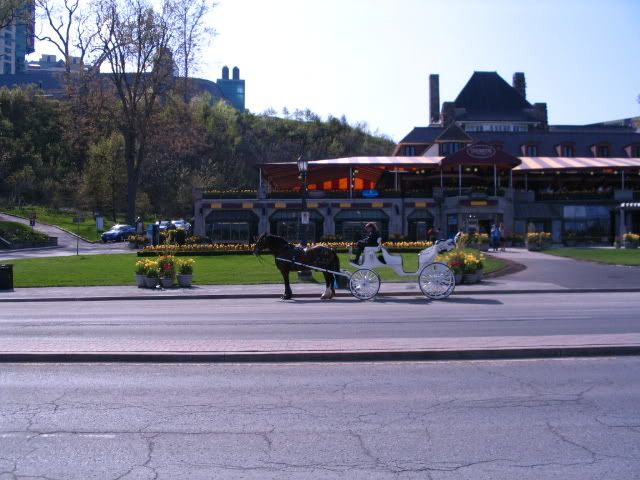 The Bridal/US falls again



I have a 1600x1200 pic of this. And one with a rainbow. Anyone want one for a desktop pic? Just let me know and I'll find a place to upload them.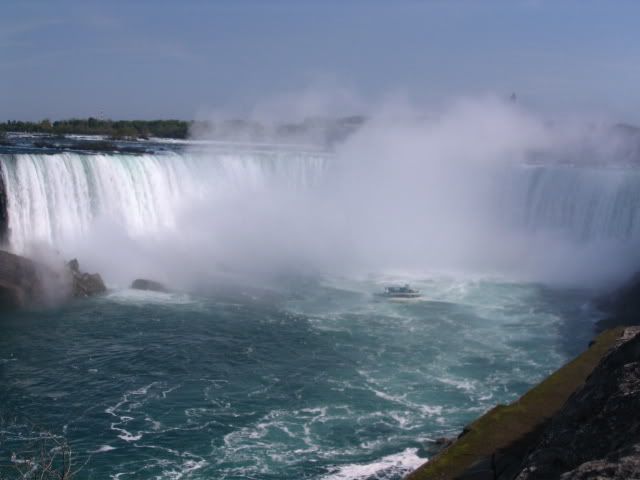 Grr curly hair



More Dave, because he looked really good today.



Here's the map. I was there. I walked from Clifton Hill to Journey Behind the Falls and back to Murray St.



Murray St is a GIGANTIC 15-MINUTE HILL



IMAX.



Skylon again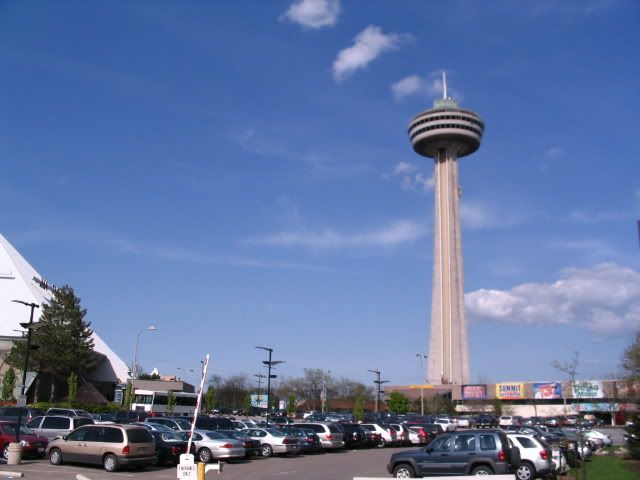 And that was it. 1.25 hrs. Ugh.